Chocoholics – Chocolate, Chocolate, and More Chocolate
Wednesday, September 6th, 2017 at 4:30 pm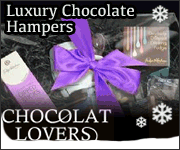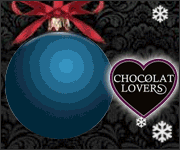 So Sorry… Not very Horsey… but couldn't resist !!!!
Amazing Ideas, Yummy Chocolate and Great Prices (starting from £1.99 !!)
Chocolat Lovers is the UK's premier collective of mail order chocolate gifts made by award winning, independent British chocolatiers. We believe in " Real Chocolate" made only from the highest quality cocoa beans and the finest ingredients.
The luxury chocolate market continues to grow as consumers become more sophisticated in their quest for new and exciting flavours for personal indulgence as well as for gift purchases.
A range of over 200 artisan bars, boxed chocolates, enrobed fruits, fudge, hampers and unique novelty gifts plus specialist dietary chocolate for diabetics, gluten and wheat intolerants, vegans and vegetarians. We also have a  range for those chocolate lovers who prefer organic, ethical and fair trade products. There is a guaranteed treat to suit everyone.

To compliment our chocolate range we have an artisanal collection of fine quality, limited-production Grower Champagnes with personality and heritage. The carefully sourced selection of 25 different Champagnes, have all been produced by award-winning, family-owned producers committed to creating quality wines from their own vineyards.
Our products have been featured by Lifestyle & Food Journalists alike in Hello! Magazine, Harpers Bazaar, Daily Mail, Your Wedding, Viva, Green & Ethical to name just a few.
Anniversary Gifts, Baby Shower Gifts, Birthday Gifts, Business Gifts, Dinner Party Gift, Gifts for Her, Gifts for Him, Gifts for Little Ones, E-Gift Cards, Personalised Chocolate, Teacher's Gifts, Treat Yourself, Mothers Day Gifts – Chocolates & Roses, Thank you Gifts, Well done Gifts, Easter Eggs & Gifts and Weddings.
Brands include: Blue Chocolates, Charlotte Flower Chocolates, Chef Magazine, Chocart London Chocolala, French Bubbles Champagnes, Fudge Kitchen, Gorvett and Stone, MULU Raw Chocolat, Only Roses, Wayne Gregory Chocolates, Raw Halo, Relish Publications, Schokola, tSeed and Bean, The Chocolate Tree, The Little Chocolate Shop

Tagged with: Anniversary Gifts • Baby Shower Gifts • Birthday Gifts • Blue Chocolates • Business Gifts • Charlotte Flower Chocolates • Chef Magazine • Chocart London Chocolala • choclate christmas ideas • choclate fudge • Chocoholics • Chocolat lovers • chocolate • chocolate gifts • chocolate hampers • chocolate lovers • Dinner Party Gift • E-Gift Cards • Easter Eggs & Gifts • ethical fair trade chocolate • French Bubbles Champagnes • Fudge Kitchen • Gifts for Her • Gifts for Him • Gifts for Little Ones • Gorvett and Stone • Mothers Day Gifts - Chocolates & Roses • MULU Raw Chocolat • Only Roses • organic chocolate • Personalised Chocolate • Raw Halo • Relish Publications • Schokola • Teacher's Gifts • Thank you Gifts • The Chocolate Tree • The Little Chocolate Shop • Treat Yourself • tSeed and Bean • Wayne Gregory Chocolates • Weddings chocolates • Well done Gifts
Filed under: Blog Post